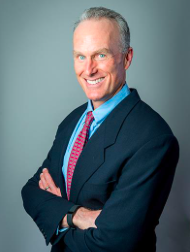 Specialty:
Orthopedic Surgery
Sports Medicine
Address:
8200 E. Belleview Avenue, Suite 615
Greenwood Village, CO 80111
"My interest in sports led to me into orthopedics and sports medicine. Today, my expertise is focused on athletes who use their arms for throwing – baseball players as an example – and injuries to the shoulder, elbow and knee. My patients include professional athletes, middle-aged weekend warriors and even older non-athletes. We use everything we've learned working with pro athletes to treat people from all walks of life, so every patient gets the benefit of treatment from a world-class research and fellowship training center."
Board-certified Orthopedic Surgeon, Steadman Hawkins Clinic-Denver (2001-present)
Subspecialty certification in Sports Medicine
Medical Director and Team Physician, Colorado Rockies Baseball Club
Associate Team Physician, Denver Broncos Football Club
Team Physician, Regis Jesuit High School
Team Physician, Valor Christian High School
Dr. Noonan graduated summa cum laude from Princeton University, where he played football and majored in civil engineering and operations research. He received his medical degree from Duke University School of Medicine in 1992, where he was selected to the Alpha Omega Alpha honor medical society. He also completed his orthopaedic surgery residency at Duke University in 1998, followed by a sports medicine fellowship at the Steadman Hawkins Clinic in Vail, Colorado.
Dr. Noonan joined the Steadman Hawkins Clinic-Denver in January 2001. He is board certified in orthopedic surgery and holds a subspecialty certification in sports medicine. Dr. Noonan specializes in the treatment of shoulder, elbow, and knee disorders. He also is skilled in the evaluation of general orthopaedic problems such as fractures and ankle sprains. Dr. Noonan serves as the medical director for the Colorado Rockies major league baseball team. He is a member of the American Orthopedic Society of Sports Medicine, the American Academy of Orthopedic Surgery, and the Major League Baseball Team Physicians Association.
Dr. Noonan and his wife live in Denver with their two daughters. Outside of work, they enjoy skiing, hiking, tennis, and biking.