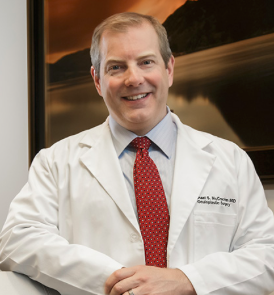 Specialty:
Plastic Surgery
Address:
4430 Arapahoe Ave, Suite 115
Boulder,CO 80303
or
11960 Lioness Way #160
Parker, CO 80134
Dr. Michael McCracken offers a range plastic surgery procedures to help turn back the clock and restore your face to a more healthy, vibrant and youthful appearance. Blepharoplasty can make your eyes look refreshed and rejuvenated by softening lines and wrinkles while tightening loose skin. Dr. Michael McCracken offers upper eyelid surgery, as well as lower eyelid surgery. In addition to blepharoplasty, Dr. Michael McCracken also offers brow lift to improve sagging eyebrows and forehead wrinkles, and Cheek Lifts to restore cheeks to a more youthful fullness.
About Dr. Michael McCracken
Dr. Michael McCracken is a highly trained and experienced facial plastic surgeon. As a board-certified ophthalmologist with additional specialized training in oculoplastic surgery, Dr. McCracken is distinctly qualified to treat diseases and surgical needs of the eyes, problems relating to eyelids, tear ducts and eye sockets, as well as cosmetic concerns of the eyelids, eyebrows and face. Whether you are interested in rejuvenating your face through cosmetic surgery or need an eye surgeon to address functional concerns that impact the health of your eyes, Dr. Michael McCracken can help.