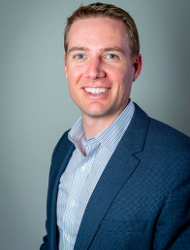 Specialty:
Orthopedic Surgery
Sports Medicine
Address:
8200 E. Belleview Avenue, Suite 615
Greenwood Village, CO 80111
"We have a unique opportunity at Steadman Hawkins to utilize the knowledge gained from research and experience with orthopaedic conditions ranging from professional sports injuries to arthritis in order to deliver the best care possible tailored to each patient's needs."
Orthopedic Surgeon, Steadman Hawkins Clinic-Denver (2013-present
Assistant Team Physician, Denver Broncos Football (2014-present)
Associate Team Physician, Colorado Rockies Baseball (2014-present)
Dr. Braden K. Mayer hails from Texas where he attended Southern Methodist University and earned a Bachelor of Science degree in Biology. He then earned his medical degree from the University of Texas Health Science Center at San Antonio. After medical school he completed residency training at Duke University Medical Center where he was a team physician for the Duke Blue Devils football, basketball, soccer, and lacrosse teams. He was also active in the Duke Outreach program serving as a team physician for the Durham Southern High School football team.
Following residency training at Duke, Dr. Mayer completed fellowship training in Sports Medicine at the Steadman Hawkins Clinic-Denver. During this year, he served as a team physician for both the Denver Broncos football club and the Colorado Rockies baseball team where he gained valuable knowledge in the treatment of professional athletes.
Dr. Mayer's practice interests knee, shoulder and hip replacements, treatment of recreational and professional athletes with focus on minimally invasive shoulder and knee arthroscopy, and the treatment of orthopedic trauma. He has a specific interest in shoulder injuries and arthritis and in addition to his residency and fellowship training, Dr. Mayer completed additional training with world renowned shoulder surgeon Professor Christian Gerber in Zurich, Switzerland with emphasis on complex shoulder disorders and replacements. In addition to his clinical practice, he currently serves as an assistant team physician for the Broncos and associate team physician for the Rockies.
Dr. Mayer sees patients and performs surgery at Sky Ridge Medical Center in Lone Tree, as well as at the Steadman Hawkins Clinic-Denver office and Centrum Surgical Center in Greenwood Village.
Outside of work, Dr. Mayer enjoys golfing, fishing, hiking, and skiing and all the outdoor activities that Colorado has to offer.